Nothing says "spectacle" like stadiums and arenas, and you need custom signage to match that feeling. National Signs brings the wow factor to entertainment venues with state-of-the-art signage solutions.
Your sports stadium or entertainment venue needs to draw people in and wow your visitors with incredible spectacle. That needs to start before they ever walk inside.
Custom, state-of-the-art outdoor signs can elevate your sports arena to a whole new level. Write your baseball stadium's name across the outside with channel letters that can be seen for miles. Direct the flow of traffic around your entertainment venue with wayfinding signage. You can even light up the night by emblazoning your company logo right across the roof in LED lights.
Once visitors are inside, your stadium signs don't quit. Guide guests around the arena with custom wayfinding signage, advertise your next big event or game with LED video panels, and keep the concession lines moving with video menu boards.
National Signs will design, fabricate, and install all of your sports stadium or entertainment venue signage, and we'll even guide you through the permit process. No matter how big your venue might be, our team of experts will have you up and running in record time.
View Our Most Recent Stadium LED Signs Projects!
Have a look at our stadium jobs and get inspired for your new sign.
What Kind of Stadium Sign Are You Looking For?
National Signs is your one-stop shop for design, fabrication, installation, and service. Take a look at some of your options for effective custom signage.
Use wayfinding signage to direct visitors to their seats, concessions, restrooms, or exits. Custom LED video panels can give a close-up view of the action or advertise your next big event.
From towering channel letters to illuminated rooftop masterpieces, National Signs will transform your stadium into an entertainment landmark.
We Design, Manufacture, Install, and Maintain Interior and Exterior Signage for Stadiums
National Signs is your one-stop shop for indoor and outdoor advertising. Find out more about how we can guide you through the entire sign creation process.

The design team at National Signs will turn your ideas into stunning graphics.
Fabrication & Installation
The expert craftsmen will build and install your perfect sign, and we'll even take care of the permit.
Our team will oversee your entire sign project from conception to completion.
From replacing bulbs to a brand new facelift, we keep your sign looking its best.
Keep up to date with the latest signage and advertising trends, tips and tricks, and state-of-the-art technology. Read our blogs to learn more!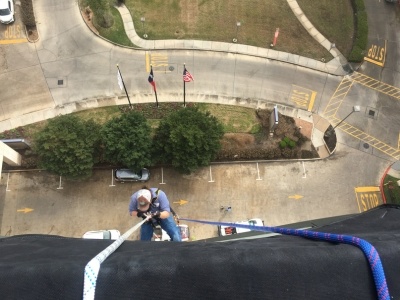 It's no secret that illuminated signage has the ability to make your business stand out from the crowd. During the day, night, or any time
Read More »
Is your city on the verge of major growth with new planned areas of development? Do tourists and residents often get lost trying to navigate
Read More »
Did you know that consumers, on average, encounter the same business signs up to 60 times each month? Perhaps they drive by the same sign
Read More »
We guarantee ALL Parts, ALL Labor, and ALL Signage!
At National Signs, we understand that signage is a significant investment. That's why we offer a comprehensive 5-Year Parts and Labor Warranty on all of our signage.