Commercial Signs for Business and Industry
If you want clients to remember you in the energy industry, you need to make a bold statement. National Signs can elevate your signage and help you stand out in a crowded field.
For a company to really make its mark in the oil and gas industry, it needs to be a brand leader. If your logo and your corporate identity aren't front and center, you'll soon be lost among all of your competitors.
We offer multiple exterior signage options, from roadside monument signs to LED video displays to channel letters across the top of your building. No matter what type of facility you're operating from, there's a sign that's right for you.
Your branding shouldn't stop at your parking lot, though. You can utilize wayfinding signs in your building to help clients, install a metal logo in your lobby area, and even use video displays to keep your employees informed.
National Signs has years of experience in the design, manufacturing, and installation of signs for the energy industry. Let us help you take your brand to new heights.
View Our Most Recent Energy Signs Projects!
Have a look at our latest signs for oil and gas companies and get inspired for your new sign.
What Kind of Energy Industry Sign Are You Looking For?
From your building to your parking lot, and from your lobby to the CEO's office, National Signs has you covered indoors and out.
Interior Energy Industry Signs
Make a bold branding statement in your lobby with a 3D sign and keep visitors on the right path with wayfinding signage.
Exterior Energy Industry Signs
Get your name out in your community and transform your building into a landmark while you're at it!
We Design, Manufacture, Install, and Maintain Interior and Exterior Signage for the Oil and Gas Industry
National Signs is your one-stop shop for indoor and outdoor advertising. Find out more about how we can guide you through the entire sign creation process.

The design team at National Signs will turn your ideas into stunning graphics.
Fabrication & Installation
The expert craftsmen will build and install your perfect sign, and we'll even take care of the permit.
Our team will oversee your entire sign project from conception to completion.
From replacing bulbs to a brand new facelift, we keep your sign looking its best.
Keep up to date with the latest signage and advertising trends, tips and tricks, and state-of-the-art technology. Read our blogs to learn more!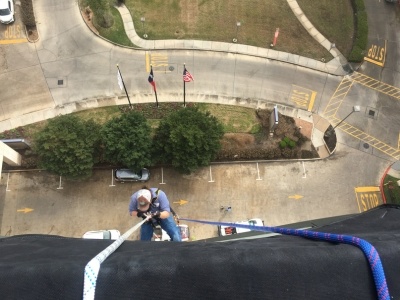 It's no secret that illuminated signage has the ability to make your business stand out from the crowd. During the day, night, or any time
Read More »
Is your city on the verge of major growth with new planned areas of development? Do tourists and residents often get lost trying to navigate
Read More »
Did you know that consumers, on average, encounter the same business signs up to 60 times each month? Perhaps they drive by the same sign
Read More »
We guarantee ALL Parts, ALL Labor, and ALL Signage!
At National Signs, we understand that signage is a significant investment. That's why we offer a comprehensive 5-Year Parts and Labor Warranty on all of our signage.