Signage for Schools and Universities
From preschool to college campuses, educational institutes need to stand out in their neighborhoods and make a bold statement. National Signs has worked with leaders in the field of education to create eye-catching signage solutions that elevated the experience of students and staff alike.
Show your community what's going on in your school and increase enrollment with traditional and digital signage solutions. Whether you're in need of a classic monument sign or something that reflects the creativity and imagination of your students, we've got you covered.
Improve your campus with exterior signage that shows off your mascot, LED digital screens that announce upcoming events, and wayfinding signs to direct students and teachers. Our digital signage systems allow you to easily create content and adjust your message at a moment's notice.
Inside your campus, take advantage of user-friendly, cloud-based digital signage software to display menus in your cafeteria, direct visitors to the auditorium, or display yearbook photos. Custom traditional signage lets you label everything from classrooms to offices in your school colors and style.
National Signs has done wonders for high schools, college campuses, and other educational institutes. We're looking forward to helping you take your school to the next level with our customized signage solutions.
View Our Most Recent School Signage Projects!
Take a look at our latest work for educational institutes and get inspired for your new sign.
What Kind of Education Sign Are You Looking For?
Show your school spirit indoors and out with custom signs and state-of-the-art video displays. The team at National Signs will design, fabricate, and install everything your educational institute needs.
Keep your campus looking fresh with ADA compliant restroom signs, LED video displays for announcements, and much more.
Don't let another driver pass your school without a second look. Turn your campus into a community landmark with customized solutions from National Signs.
We Design, Manufacture, Install, and Maintain Interior and Exterior Signage for Educational Institutions
National Signs is your one-stop shop for indoor and outdoor advertising. Find out more about how we can guide you through the entire sign creation process.

The design team at National Signs will turn your ideas into stunning graphics.
Fabrication & Installation
The expert craftsmen will build and install your perfect sign, and we'll even take care of the permit.
Our team will oversee your entire sign project from conception to completion.
From replacing bulbs to a brand new facelift, we keep your sign looking its best.
Keep up to date with the latest signage and advertising trends, tips and tricks, and state-of-the-art technology. Read our blogs to learn more!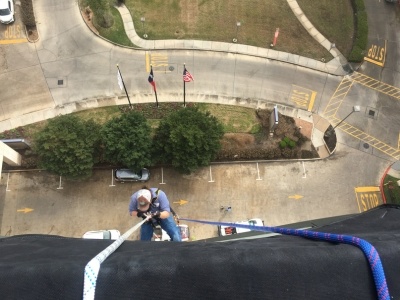 It's no secret that illuminated signage has the ability to make your business stand out from the crowd. During the day, night, or any time
Read More »
Is your city on the verge of major growth with new planned areas of development? Do tourists and residents often get lost trying to navigate
Read More »
Did you know that consumers, on average, encounter the same business signs up to 60 times each month? Perhaps they drive by the same sign
Read More »
We guarantee ALL Parts, ALL Labor, and ALL Signage!
At National Signs, we understand that signage is a significant investment. That's why we offer a comprehensive 5-Year Parts and Labor Warranty on all of our signage.